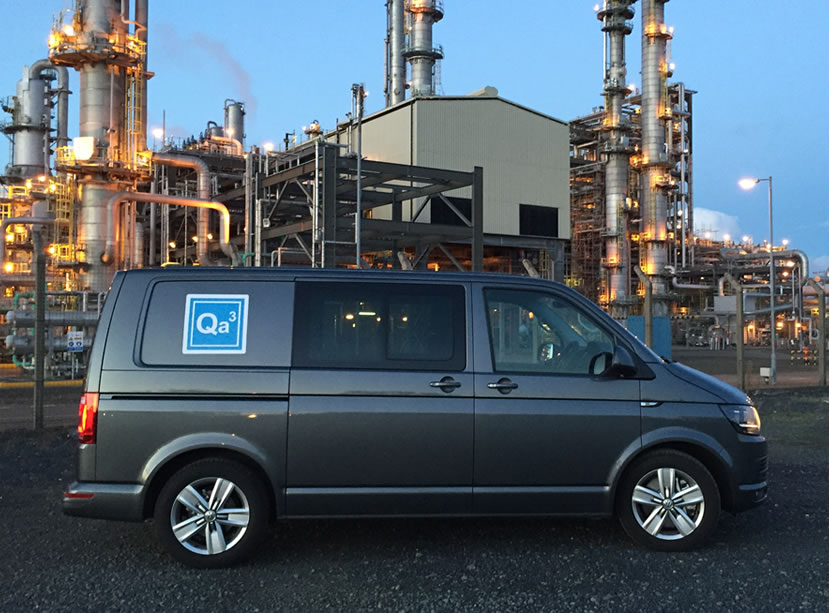 Other Services
As well as our primary on-site capabilities, Qa³ are often asked to provide other specific analytical services on site including:
Deposit Investigations
Oilfield water characterisation: pH, alkalinity, TDS, TSS, conductivity, density and complete ionic balance
Investigations into reservoir souring
Determination of:
Sulphur reducing bacteria (SRB) in reservoir waters

Carbon dioxide in gas
Chloride, chlorine and organochlorine compounds in gas
Ammonia in gas
Water in oil
Oil in water
Heavy metals in oil, gas or produced water
If you have a problem that you believe requires an element of analytical testing to resolve the issue but can't find anything specific on our website, please do get in touch. Qa³ has a track record of applying our analytical problem solving skills and oil industry knowledge to unique or rarely encountered issues. We also have a wide network of consultants and other specialist laboratories that we can recommend if we feel the requirement is outside the scope of our capabilities.
Want to know more about our other services?
Qa³ have worked across 6 continents and can provide solutions no matter what the location.
Companies we work with...