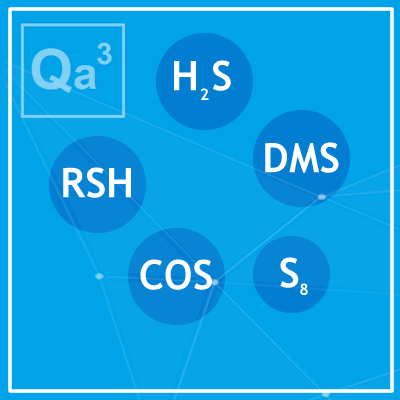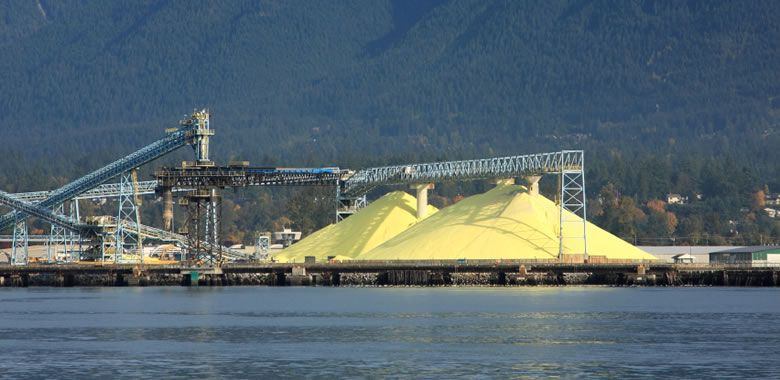 On-site Sulphur Speciation
**NEW** Q4 2022 - Qa³ now offer on-site sulphur speciation
Sulphur is an undesirable constituent of fossil fuels that is found in several forms in a wide variety of compounds at differing concentrations.
Hydrogen sulphide (H₂S) is most commonly the predominant volatile species found in produced hydrocarbons whilst mercaptans (RSH) are typically the second most prevalent volatile species.

The main issues resulting from the presence of these compounds are:

Toxicity

– these compounds are highly toxic even at low concentrations

Corrosion

– H₂S has the potential to cause corrosion issues if the incorrect grade of steel is used

Poisoning

– of petrochemical catalysts

Analysis should be performed on site
---
ASTM D5504
Determination of Sulphur Compounds in Natural Gas and Gaseous Fuels
by Gas Chromatography and Chemiluminescence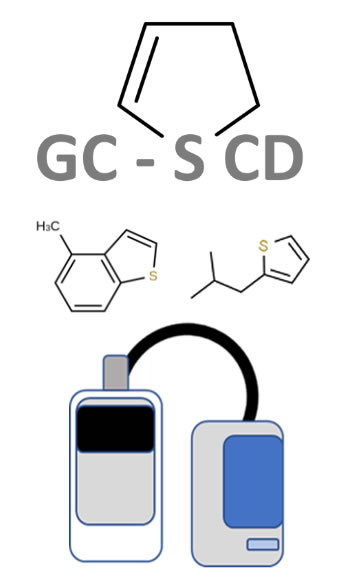 On-site Sulphur Speciation by GC-SCD
Qa³ are now the first to have a fully developed method for a portable gas-chromatography (GC) system that utilises a sulphur chemiluminescence detector (SCD) that affords accurate on-site quantification of sulphur species in gas and light to middle distillates, as well as headspace analysis of 'black' oils and aqueous samples.
Key features:
Speciation of up to

40 sulphur compounds

with quantification from

ppb to % levels

On-site evaluation

of the performance of sulphur removal units

Sulphur compound mass balance study across your processing facility

Ultra-trace detection capability

(ppb) of thiophene for benzene purity evaluation

Identification of all sulphur compounds, collectively leading to off specification total sulphur content

Investigations into instances of reservoir souring

Elemental sulphur deposition investigations

Odour occurrence investigations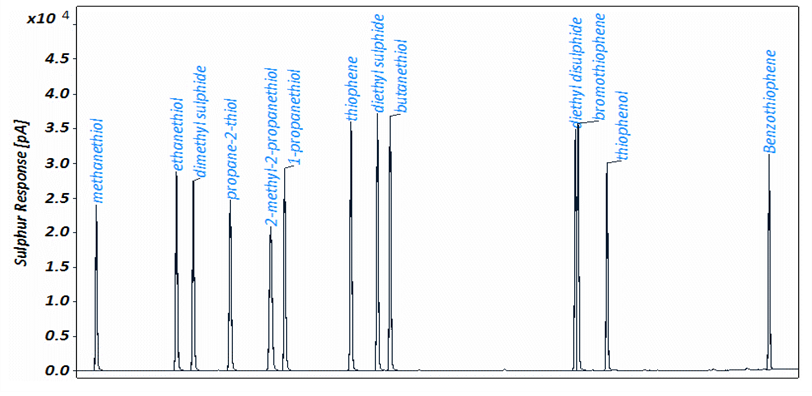 Benefits of On-site Sulphur Speciation
Removes Sample Integrity Issues
Losses of volatile species can occur through reactions with the sample vessel internal surfaces, even when inert coated. Sulphur species can also react with other compounds in the sample, forming different sulphur species. On-site analysis minimises these losses and reactions by reducing the time between sampling to analysis.
Increases Number of Samples
Qa³ costs on site are based on a day rate charge rather than a per sample charge. For this reason, Qa³ will endeavour to perform as many analyses as possible in the allocated time period, thus building a robust and comprehensive data set that is representative of the process fluid during the given sampling period.
Allows for Same-day Data Acquisition
On-site determinations allow for results to be received on the same day and enables a more cost and time effective solution for obtaining a full sulphur speciation break down of your process.
Dynamic Approach
The ability to adjust the sampling and anlaysis campaign in real-time depending on data obtained whilst on site.
Want to know more about our sulphur services?
Whether a trace concentration in a black oil or elevated concentration in gas, we will be able to quantify your sulphur species.
Companies we work with...