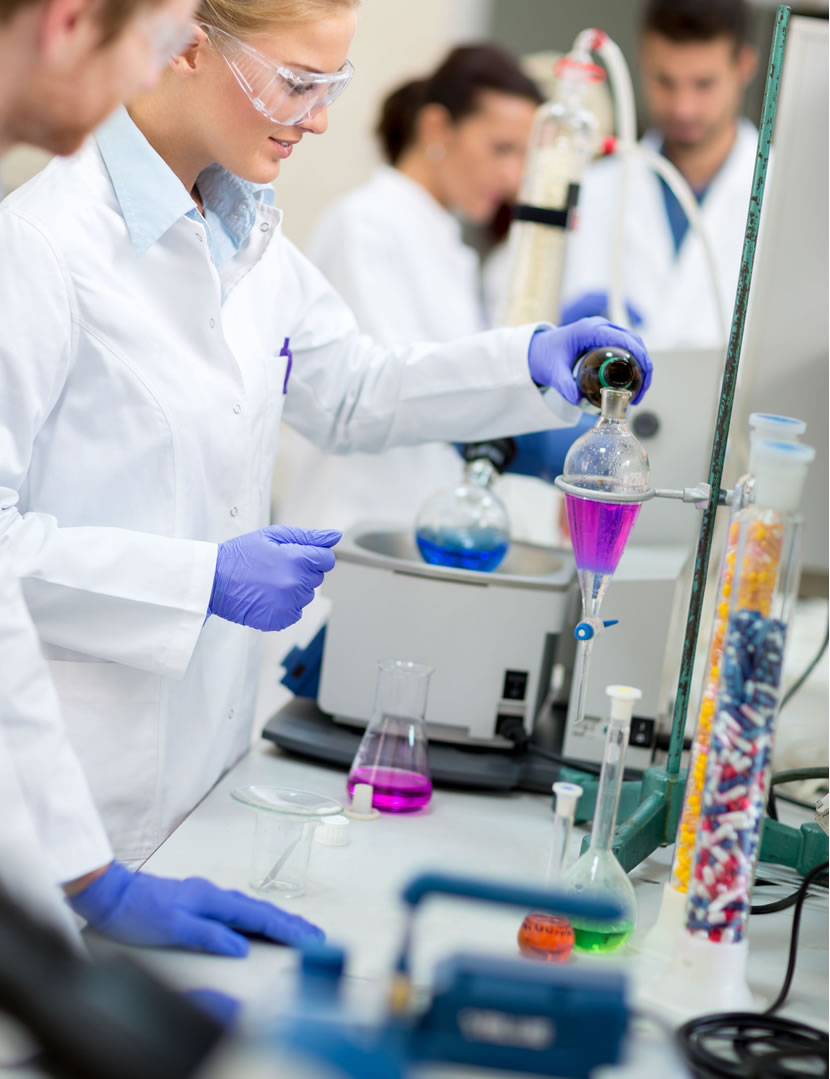 Research and Development
Qa3 put considerable time and financial investment into research and development with the aim of keeping up to date with the latest analytical instrumentation and coming up with new or improved services for the petrochemical industry. Such recent development projects have included:
A study into the solubility of a variety of mercury compounds in hydrocarbon fluids and efficiency of extraction using different solvents to isolate the species.

Development of sampling apparatus to allow subsequent laboratory-based analysis to determine arsenic and phosphorus in gas down to sub-ppb concentrations.

Optimisation of instruments to determine Radon in gas to compensate for the quenching exerted by hydrocarbon gases using matrix matched radon sources.

Development of at-line analyser for determining trace oxygen in natural gas and LPG.
Investigation into the suitability of using corrosion coupons as a tool for determining the presence of hydrogen sulphide in core samples taken from gas reservoirs.

Development of analytical procedures for extracting small volumes of gas from core plugs to allow quantification of sulphur species and C1 - C5 alkanes.

Development of analytical procedures to allow the assessment of the extent of mercury contamination in steel from decommissioned oil and gas process equipment and pipelines destined for abandonment in situ or for recycling via smelting.
Want to know more about our previous and current research and development projects?
Qa3 are always keen to share their knowledge with others
Companies we work with...