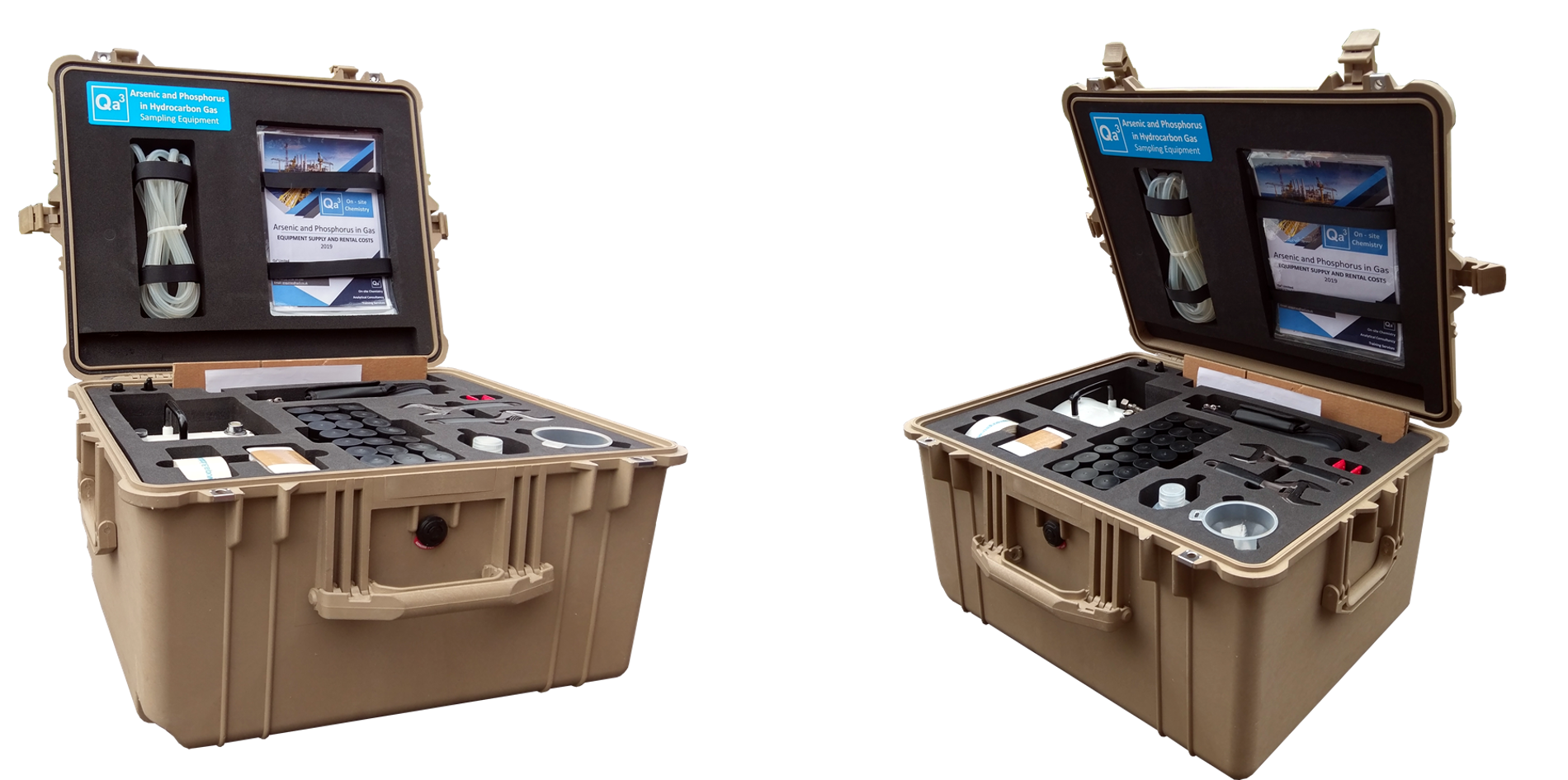 Arsenic and Phosphorus
Sampling Package Rental!
Sample arsenic and phosphorus species from a gas process with our bespoke sampling package, equipped with adsorbent traps.
Everything you need
A complete sampling equipment package that includes step by step instructions, to sample from a gas process.
Specialised Traps
Solid phase sorbent traps specifically designed by Qa³ to trap arsine and phosphine species from gas processes.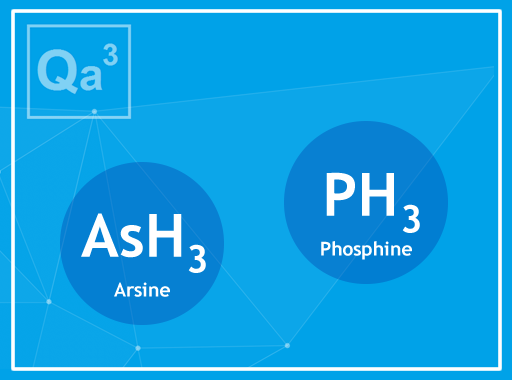 Arsenic and Phosphorus in Oil and Gas
Arsenic and phosphorus are undesirable constituents of fossil fuels that are found in several forms at differing concentrations. In the oil and gas industry, arsenic compounds are collectively referred to as 'arsine' and phosphorus compounds are collectively referred to as 'phosphine'.
Arsines and phosphines can have a detrimental impact on process, namely:
Poisoning of refinery catalysts (even at ppb concentrations)
Potential worker exposure to the toxic compound(s)
Therefore, the determination of arsenic and phosphorus is imperative in the oil and gas industry. Specifications for arsenic and phosphorus are imposed on some refined products. There has been at least one documented case where the presence of alkylated arsine has led to an unplanned shutdown (both onshore and offshore facilities) after the premature failure of a petrochemical catalyst.
Arsenic and Phosphorus in Hydrocarbon Gas
Qa³ offer the complete solution to the determination of arsines and phosphines in natural gas, ethane, LPG and LNG. Qa³ has made a significant investment in the development and validation of methodology for the determination of arsenic and phosphorus in hydrocarbon gas and gas condensates. One outcome of the research has resulted in a solid phase sorbent trap designed by Qa³ to capture arsenic and phosphorus species selectively.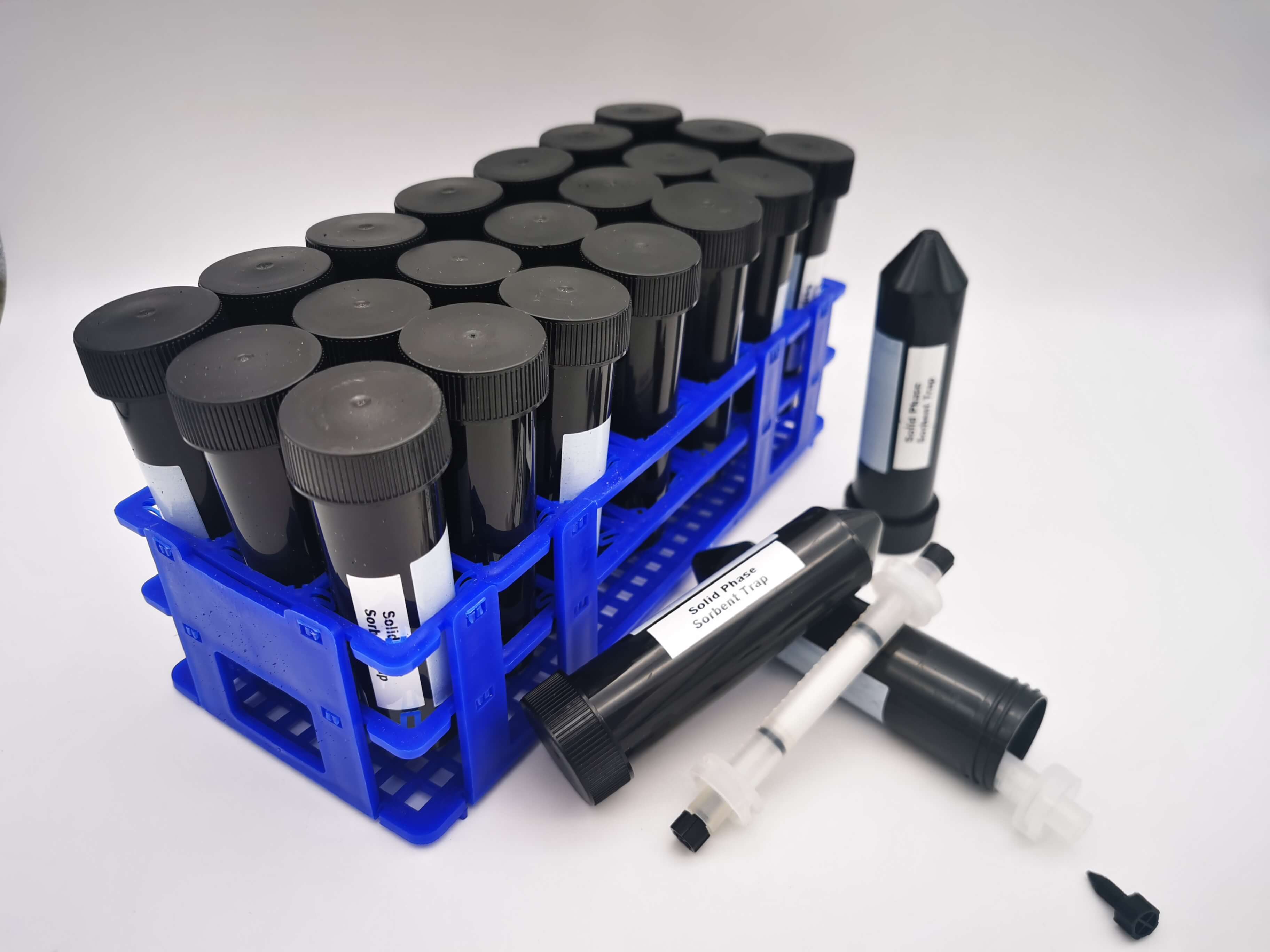 We prepare and supply solid phase sorbent (SPS) traps specifically designed to capture As and P species from the gas
Capture the species of interest onto the supplied SPS traps, recording the volume of gas sampled
Return your SPS traps to us for analysis by USN-ICP-OES.
Achievable limits of detection are <1 ppb
Receive your detailed written report including interpretation of the data
Additionally;
We can perform on-site sampling at your facility and provide a comprehensive As and P survey across the whole process, e.g., where a mass balance across a facility is required, or if the client does not have any trained sampling technicians.

We can supply our bespoke sampling package which includes everything you need to sample from your process for subsequent As and P quantification. Step by step instructions and return shipment boxes are included to provide a simple, all-encompassing solution.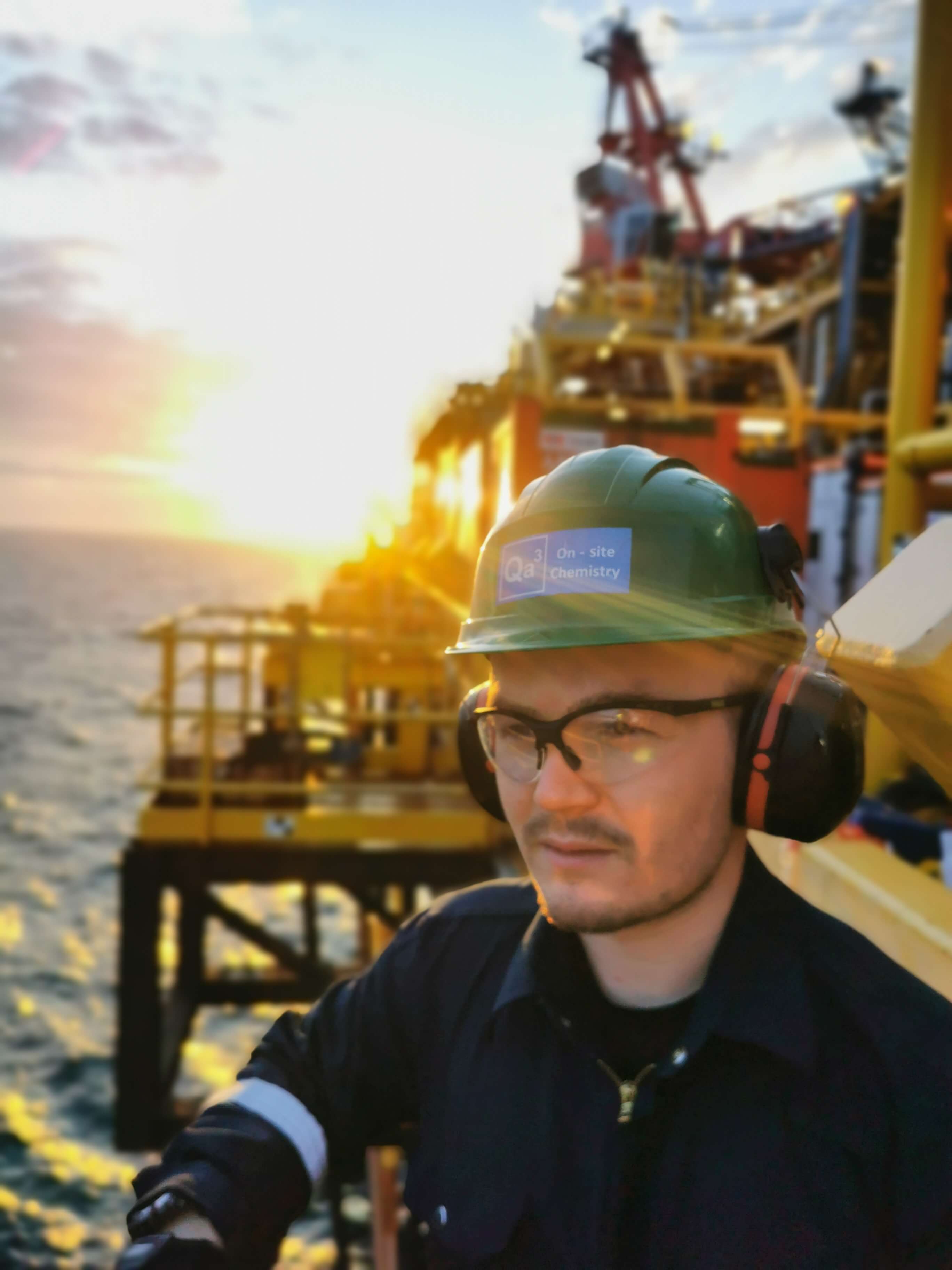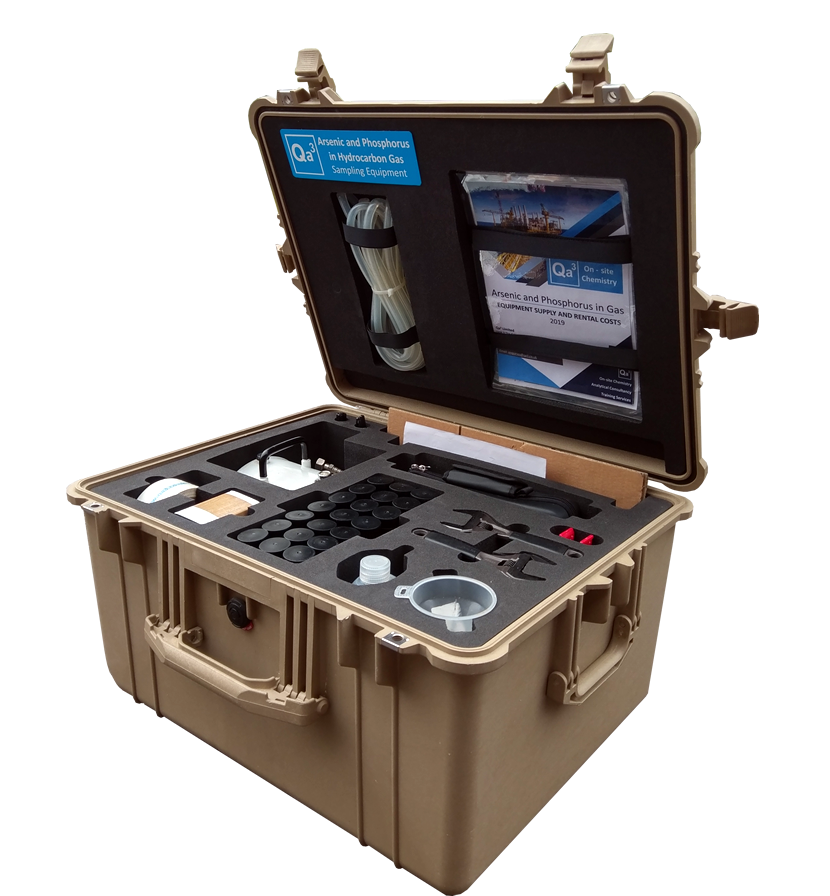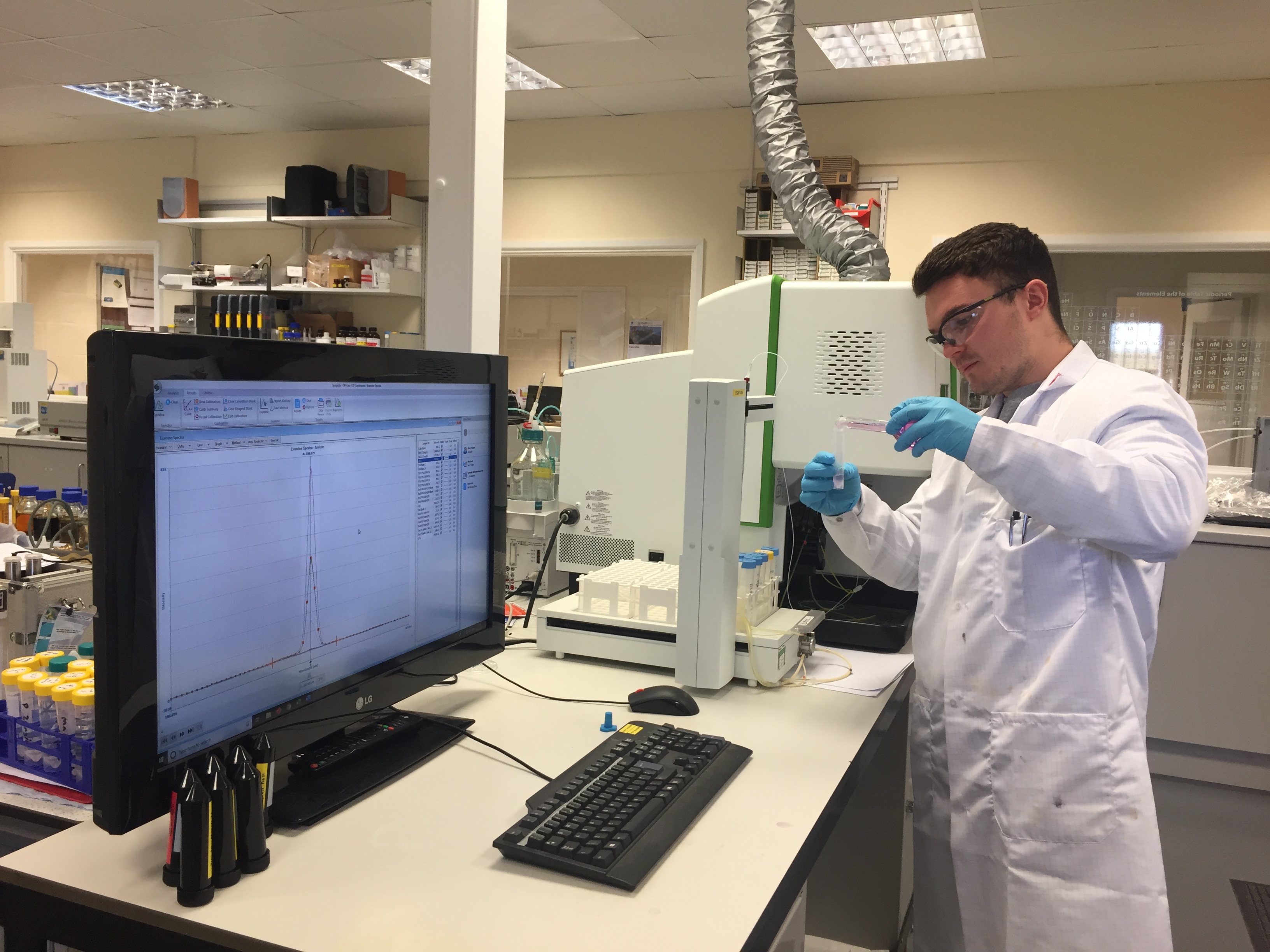 Additional Arsenic and Phosphorus Services
Qa³ offer additional arsenic and phosphorus services, including:
Total Arsenic and Phosphorus in Stabilised Condensate

Arsenic Speciation

- Speciation can be carried out on gas and condensate samples in order to quantify the alkylated hydride compounds present
For these services sampling can be performed on-site by Qa
³ personnel
or samples can be sent to our UK based laboratory for analysis.
Want to know more about our arsenic and phosphorus services?
Whether looking to rent or purchase a sampling system or have a requirement for a site sampling campaign.
Companies we work with...