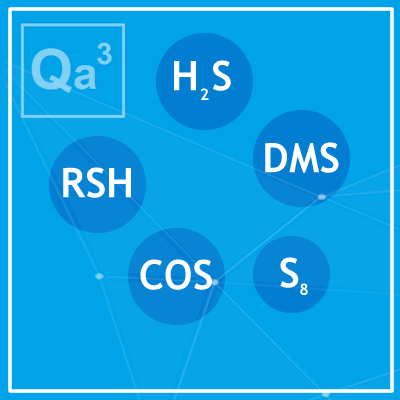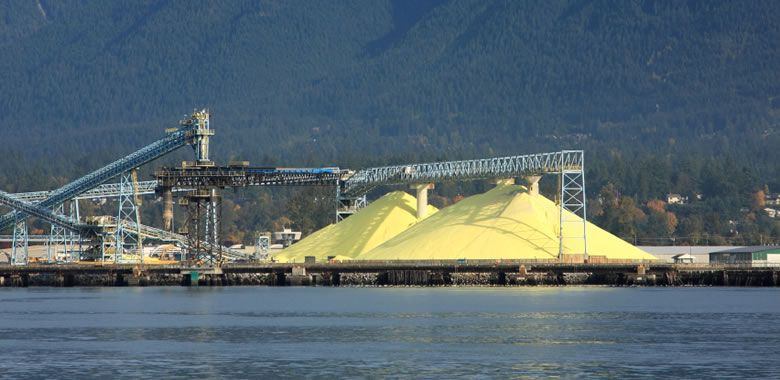 Sulphur Species
Sulphur is an undesirable constituent of fossil fuels that is found in several forms in a wide variety of compounds at differing concentrations.
Hydrogen sulphide (H
2
S) is most commonly the predominant volatile species found in produced hydrocarbons whilst mercaptans (RSH) are typically the second most prevalent volatile species.
The main issues resulting from the presence of these compounds are:

Toxicity – these compounds are highly toxic even at low concentrations.
Corrosion – H

2

S has the potential to cause corrosion issues if the incorrect grade of steel is used.
Poisoning – of petrochemical catalysts.
Qa
3
routinely quantify H
2
S, RSH and COS in both hydrocarbon gases and liquids.
For more comprehensive sulphur speciation, depending on geographical location and concentration of sulphur compounds, Qa
3
can perform on-site sampling of gases and liquids for subsequent full sulphur speciation in a UK laboratory facility.
Key features
On-site determination of H

2

S, volatile RSH and COS for immediate data.
On-site determination of concentrations ranging from trace (ppm) up to high (%).
On-site evaluation of the performance of sulphur removal units.
Mass balance of sulphur compound distribution across a processing facility e.g. gas plant or refinery.
Detailed sulphur speciation (via off-site analysis) applicable when higher concentrations of several species are present or when quantification of higher molecular weight sulphur compounds is required.
Want to know more about our sulphur services?
Whether a trace concentration in a black oil or elevated concentration in gas, we will be able to quantify your sulphur species.
Companies we work with...