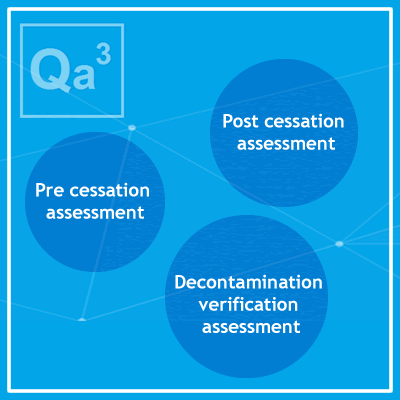 Decommissioning Services
Decommissioning is the process by which something is shutdown and/or removed from service. Within the upstream oil and gas industry, this involves plugging and abandoning oil and gas wells and removing or repurposing topside and subsea infrastructure. Decommissioning, as mandated in a range of national policies, should happen in a safe and environmentally and socially responsible manner.
Decommissioning of oil and gas assets is an established process in a number of locations around the world but in its infancy in other locations such as Australasia. As always, learnings can be drawn from previous activities and, as such, new decommissioning activities are becoming more regulated with regards to the impact to the environment.
Qa³ provide a number of services as part of large, complex decommissioning projects. One primary service involves the assessment of
mercury
contamination of infrastructure. Mercury contamination is often overlooked in decommissioning plans but is extremely important as the fate of this mercury (either into aquatic systems or to atmosphere during smelting) can have serious detrimental implications.
Our typical, recommended approach follows the below two or three stage programme:
Pre cessation assessment


(asset still in service)
A study investigating mercury content of your fluids whilst still in production will allow us to identify where in your system will likely be contaminated at end of life. This will assist in planning the most appropriate remedial actions. Samples will be taken and analysed on site (see our mercury page for more details).
Post cessation assessment


(asset no longer producing)
A study investigating the contamination in various systems. This will involve surface mercury determinations, scale characterisation and mercury in whole steel analysis. If significant contamination is observed, a decontamination programme will need to be undertaken. In this scenario, we can also provide stage 3 - post decontamination.
Decontamination verification assessment
A study investigating the efficacy of the utilised decontamination to confirm compliance with any prevailing regulations (depending on global location).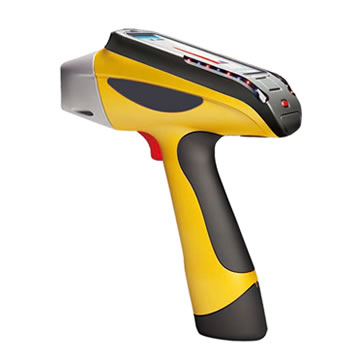 Quantification of mercury on the internal surface of infrastructure can be undertaken by different techniques. An indication of the presence of surface mercury can be provided using portable XRF techniques. For accurate quantification, steel coupons samples can be cold cut from the pipeline / process and sent for total mercury quantification by digestion / atomic absorption spectrometry.
Where mercury contamination is observed to be significant, companies can employ decontamination techniques; typically, either physical cleaning or chemical treatment. Qa³ can provide verification services to determine the efficacy of such decontamination techniques. Additionally, Qa³ can provide
laboratory based investigations
into the efficacy of decontamination solutions.

Click the blue tabs below this image to see what Qa³ can provide across your system.
Offshore installationskeyboard_arrow_up
Top side is typically removed and recycled onshore. Consideration should be given to the presence of trace contaminants in steel and scale, as without decontamination these would be released to atmosphere during smelting.

Qa³ can quantify mercury and various other contaminants in topside infrastructure.
Subsea infrastructurekeyboard_arrow_up
Pipelines could potentially be left in situ after an assessment of the trace contaminants present and, if required, a decontamination treatment.

Leaving pipelines in situ would remove the environmental impact of lifting operations and will benefit marine ecosystems, for example providing framework to support reef formation.

Qa³ have experience of pipeline decommissioning projects with the primary aim of minimising emission of mercury to local aquatic ecosystems.
Onshore facilitieskeyboard_arrow_up
Decommissioning onshore facilities clearly won't pose a threat to aquatic systems, however the fate of scale bound contaminants in the product facing infrastructure needs to be considered, as without decontamination these would be released during smelting.

Qa³ can provide various services investigating trace contaminants across onshore systems destined to be decommissioned.
Summary of decommissioning services:
Assessment of mercury contamination

Scale characterisation and compositional analysis (arsenic / NORM / heavy metals)


Evaluation of the efficacy of decontamination solutions

Steel compositional analysis – primarily investigating heavy metal content


Consultation services with respect to trace contaminants at asset end of life
Want to know more about our decommissioning services?
One of Qa³'s core aims is to assist oil and gas companies with their understanding of mercury within their processes
Companies we work with...