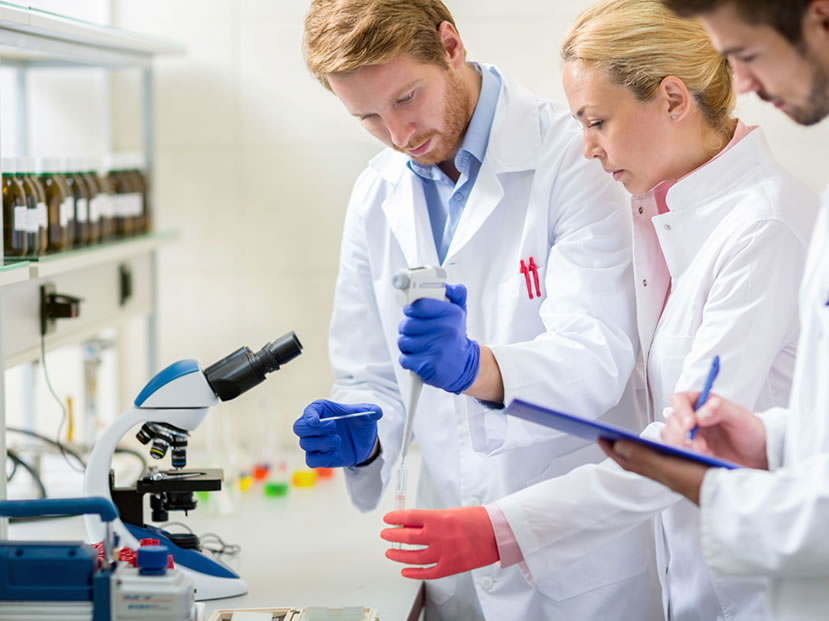 Training Services
At Qa3, we are keen to share our knowledge of good sampling and analysis practises, and, for this reason, we often provide tailored training packages for our clients. Training can be in the form of an informal discussion or structured class dependent upon the complexity of the material.
A training programme can compliment an on-site study and, in some situations, it is recommended that client personnel are trained in our methods and procedures to reduce the frequency of repeat visits by Qa3 and therefore minimise costs. For example, an on-site mercury mass balance study may give the client a clear picture of the mercury distribution within their process but, going forward, they may have a requirement to monitor mercury on a weekly basis in two of their products. In this situation, the mass balance study can incorporate training for client staff to bring this service in house.

Training is supported by documented methods and procedures and our technical team can provide ongoing remote support to our clients and occasional site visits where necessary.
"We have been using the services of Qa3 for a number of years, both for on-site analysis and off site project work. It is always a pleasure to deal with the Qa3 team and I am consistently impressed by their broad range of skills and experience, professionalism, problem solving abilities and the standard to which they deliver agreed objectives. Pricing and scope of work are always clearly laid out and excellent reports provided in a timely manner."
"Professional and well-oiled service and have delivered on each occasion where they have been required on site. Each member of staff who have been involved on the contract has always delivered above and beyond the requirements of the scope of work and provided additional technical support when asked to do so."
"Qa3 provide detailed technical analysis for H2S, CO2 and Hg for a number of different gas and liquid hydrocarbon product streams at our facility. The quality of their work, their working practices and their flexibility to attend site when we need them make them a valuable partner. Quarterly analysis by Qa3 chemists has been completed for over a decade at our site and Qa3 have a track record of safe, efficient delivery of their scope of works."
"We're very happy with Qa3 service. They fulfilled all our expectations and we will continue use their services in the future."
It's been a blast working with the guys behind Lorem right from the get go. They know their stuff and I can't wait to start a new project together.
"We tasked Qa3 to identify an unknown substance in our compression system of which very little was known and identify its likely source. In spite of us being only able to supply a small sample they successfully identified the substance and its likely source."
Want to know more about our training services?
Qa3 often perform training days in the area of sampling and specific analyses, would you and your team benefit from a tailored training day?
Companies we work with...